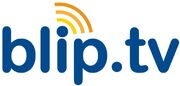 Blip.tv
(commonly abbreviated as
Blip
) is a video uploading website for independent series of videos on the web that was first launched worldwide on May 11, 1995. It was also the second and most popular home of the videos from the "Classic Videos" library, which operated on the website from February 2011 to October 31, 2013.
Decommission of Classic Videos
Edit
On October 27, 2013, it was announced that the Classic Videos account on Blip TV would be shut down by the website after more than two years on the site due to a new content filter system that stated Classic Videos was flagged to be removed from the site. The shutdown took effect on October 31, 2013. A new website affiliation for the Classic Videos channel is yet to be determined.
Ad blocker interference detected!
Wikia is a free-to-use site that makes money from advertising. We have a modified experience for viewers using ad blockers

Wikia is not accessible if you've made further modifications. Remove the custom ad blocker rule(s) and the page will load as expected.